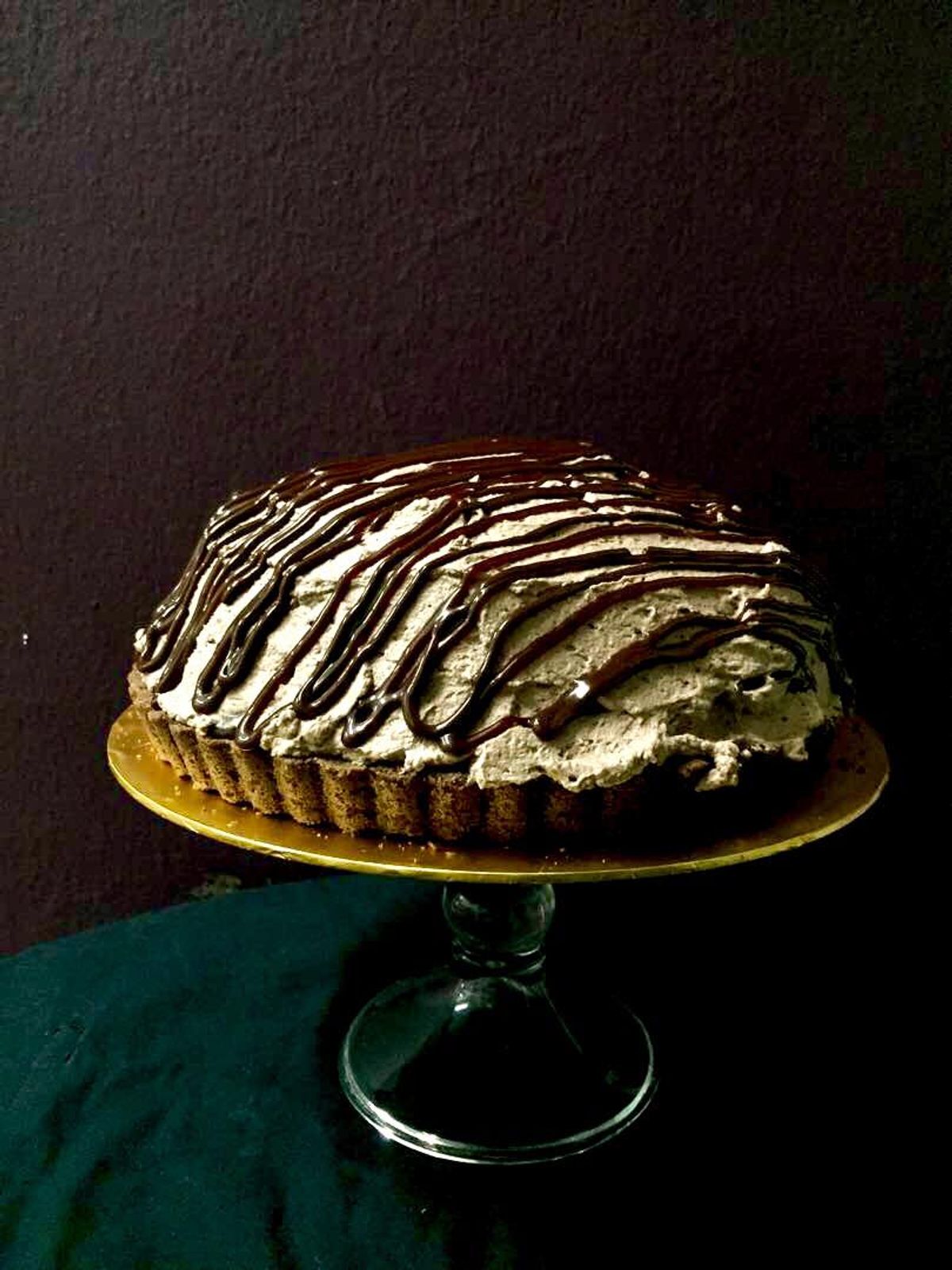 Me: Let's make Banoffee Pie today.
Let's slap on some Valrhona Ganache for more chocolatey flavour.
And put as much bananas slathered with salted Gula Melaka caramel as the crust can take without bursting it.
Then smother the whole lot with gazillion tons of freshly whipped cream with Valrhona cocoa powder.
And then drizzle with more Valrhona Ganache and more Salted Gula Melaka Caramel.

Kitchen Elf: Like this can or not?

Me:
👊
🖖
😎
😋