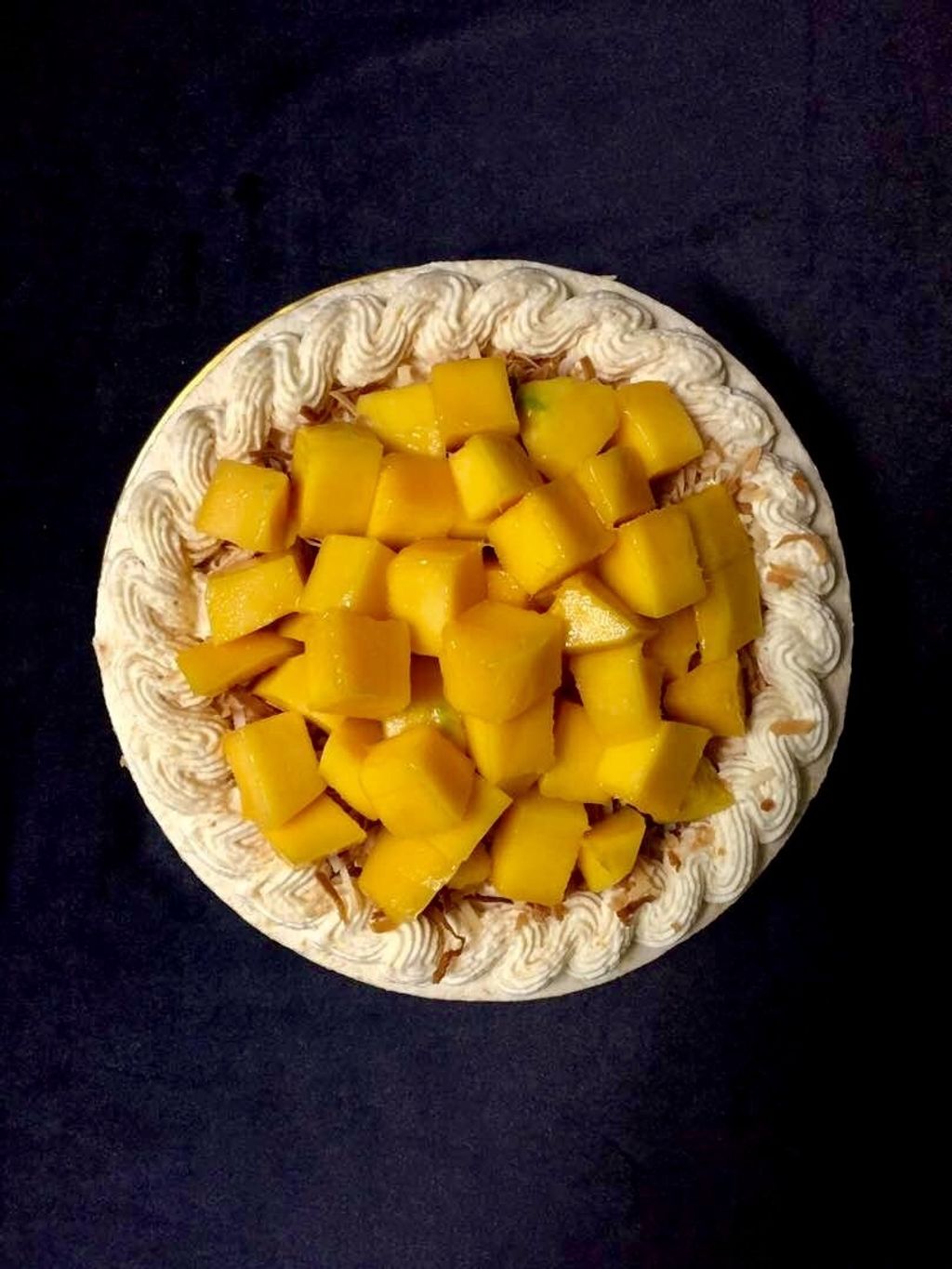 Mango topping, variety depends on what is in season. Price indicated is for mango only and excludes the cake.
We will endeavor to use all the fruits purchased for your order but please do note that some parts of the fruits may be discarded due to spoilage. Colour and size of fruits may differ depending on market availability. Fruits are garnished by hand and as such may differ from picture.
Please allow 3 days' advance order for mangoes as we will only purchase upon confirmation of order.