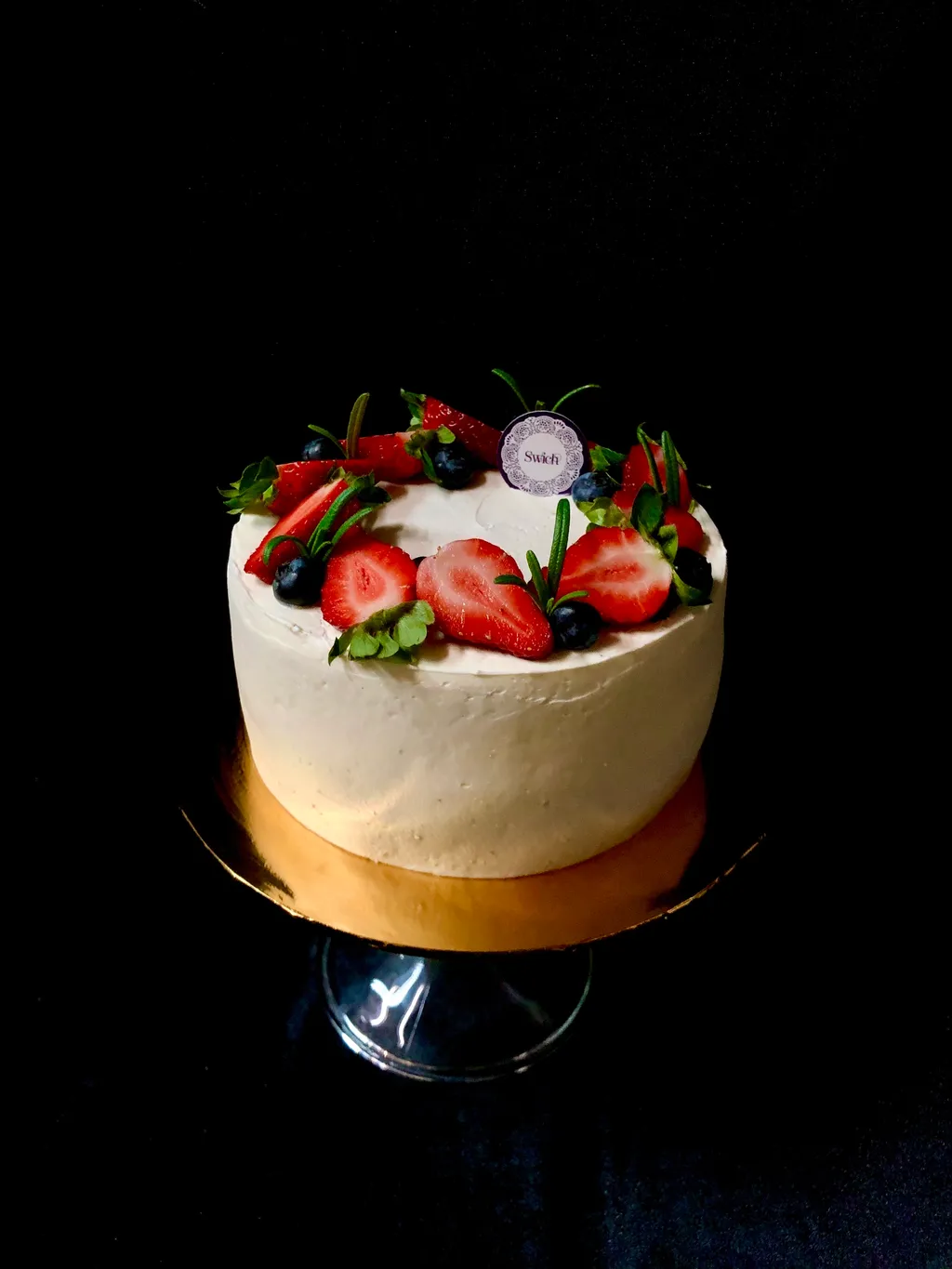 Strawberry & Cream Shortcake
Cake
A firm favourite with many customers including my kids and family, this seemingly simple cake of French Vanilla chiffon layered with macerated juicy fresh Strawberries and soft and fluffy freshly whipped cream cheese frosting is a delight! It's perfect for any celebration...like eating strawberry and cream on a summer's day!
Please allow 1 day's advance notice for this cake as we have to ensure we have stock of fresh strawberries.
Storage/handling
Cake must be stored in an airtight container in a chiller away from direct sunlight. Although it can keep for 1 to 2 days, because it is made with fresh strawberries and cream cheese, we recommend that it is consumed on the day it is purchased.
Packaging
Cake is packed in a standard white cardboard cake box. Please note that the cake box may soften when placed in a chiller due to the moisture level within.