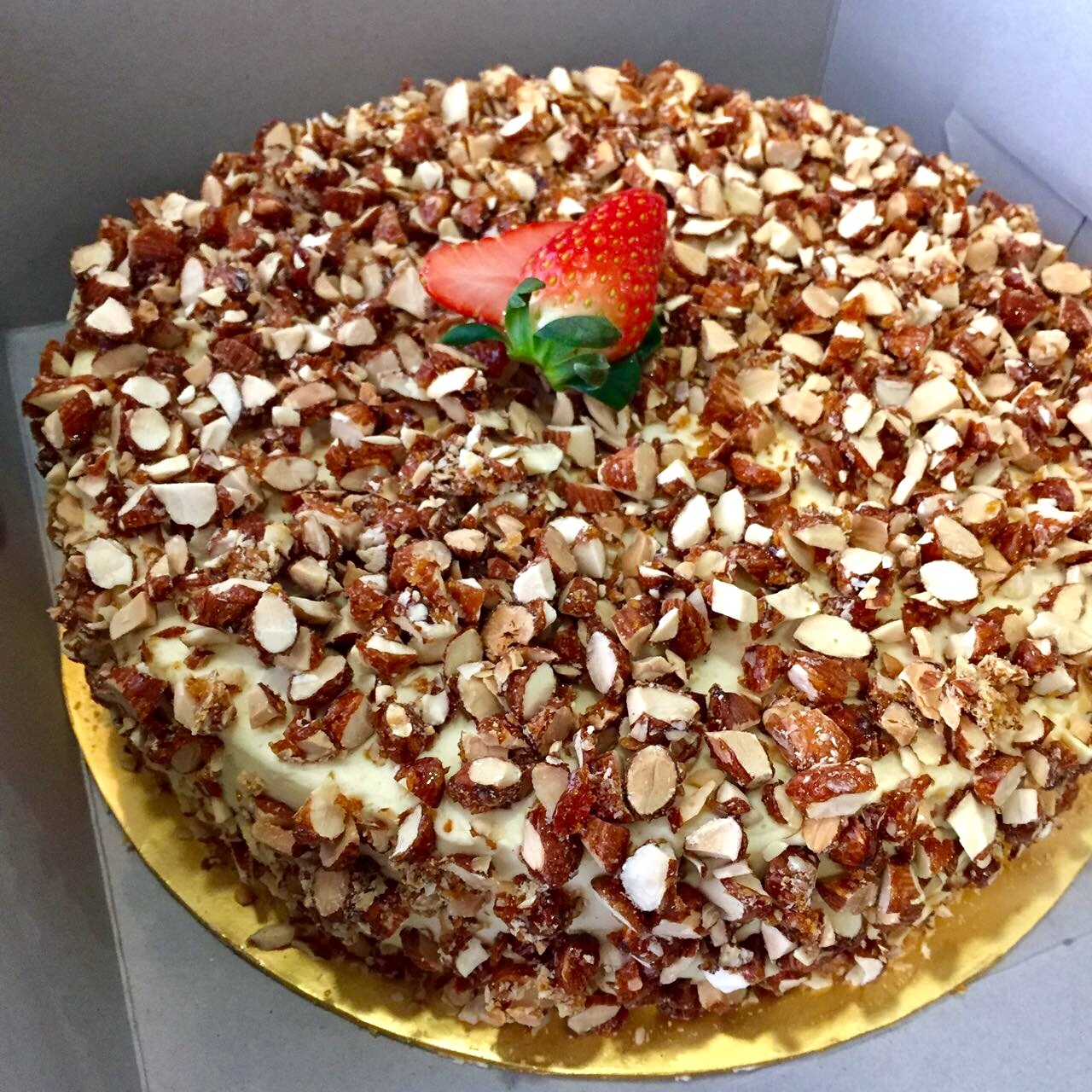 Cake
We love mascarpone cheese - and we love tiramisu and we love almond pralines! Here we layer whipped mascarpone and chopped Belgian chocolate over espresso brushed coffee chiffon and generously cover the cake with crunchy almond pralines. Pick one up to pick you up!
Please allow 2 days' advance notice for this cake.
Storage/handling
Cake must be kept in an airtight container in the chiller away from direct sunlight. The sugar from the almond praline will melt over time due to the moisture from the mascarpone frosting. For best experience please consume the cake on the day of purchase.
Packaging
Cake is packed in a standard white cardboard cake box. Please note that the cake box may soften when placed in a chiller due to the moisture level within.