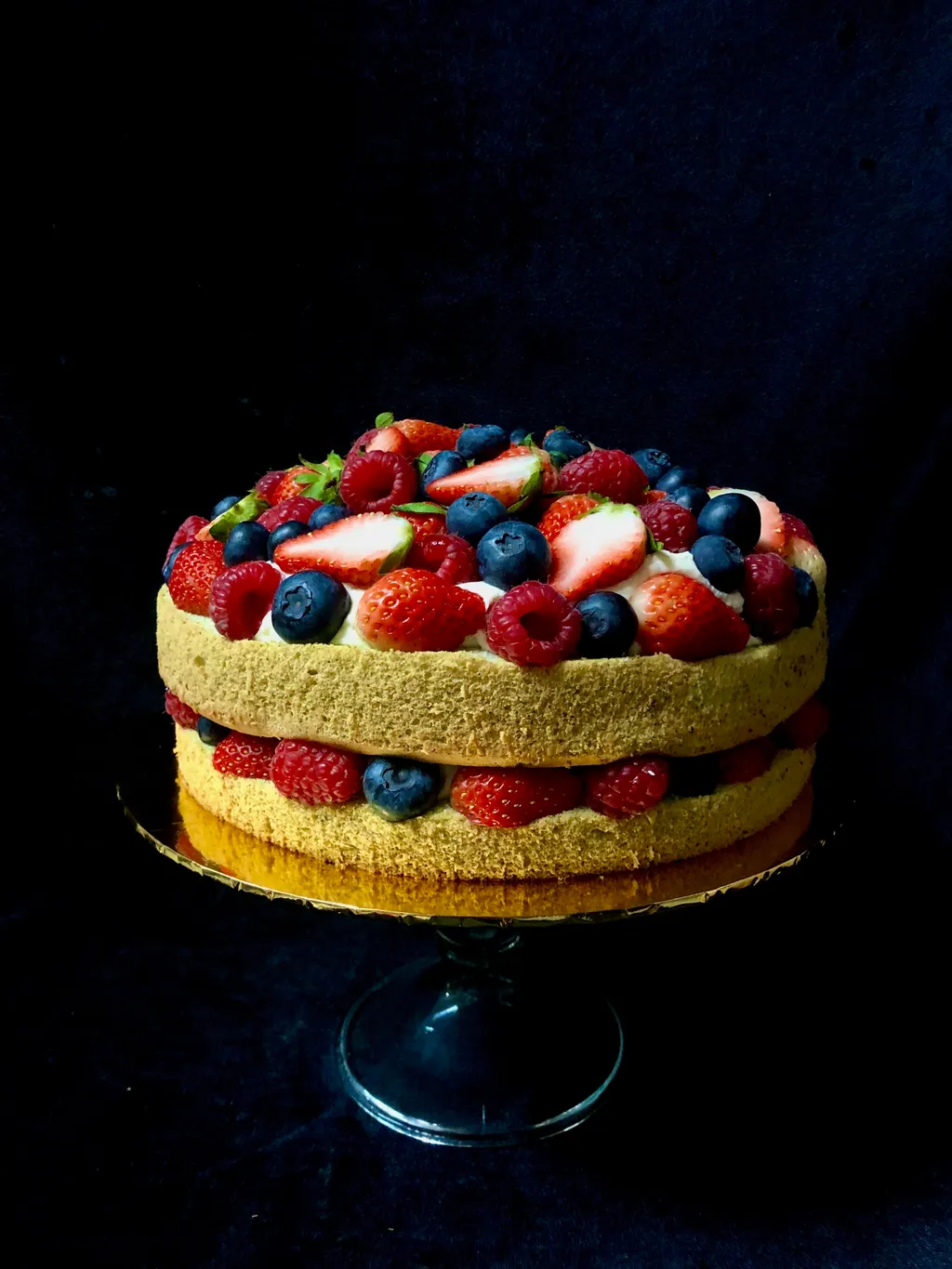 Pandan Victoria Mascarpone
Cake
Our take on the seemingly simple Victoria sponge cake with Pandan chiffon layered with fruity berries and soft and fluffy freshly whipped mascarpone cream cheese frosting is a delight! It's perfect for any celebration...like eating berries and cream on a summer's day!
Please allow 1 day's advance notice for this cake as we have to ensure we have stock of fresh strawberries and berries.
We will try to obtain the best mix of berries but all fruits are subject to what is available in the market and may differ.
Please note we will not able to consult the customer on the choice of fruits.
NOTE: If it's not reasonably possible to obtain more variety of fresh berries, we will use a mix of berries and canned cherries for this cake.
Storage/handling
Please remove from chiller 30 minutes before serving to enable the cream cheese and cake to soften. Cake must be stored in an airtight container in a chiller away from direct sunlight. Although it can keep for 1 to 2 days, because it is made with fresh berries and mascarpone cream cheese, we recommend that it is consumed on the day it is purchased. As the sides are unfrosted the cake will tend to dry out in the chiller.
Packaging
Cake is packed in a standard white cardboard cake box. Please note that the cake box may soften when placed in a chiller due to the moisture level within.