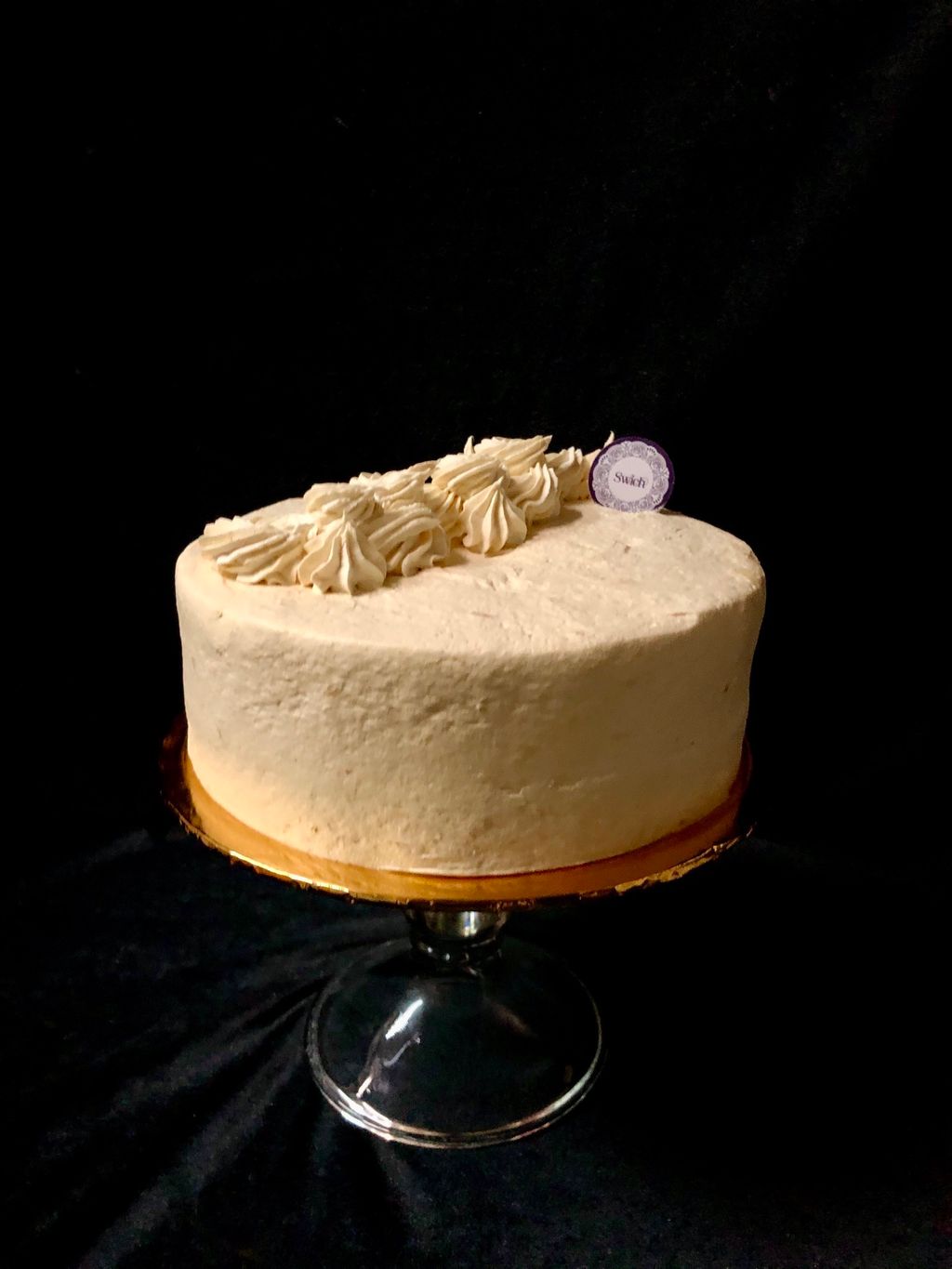 Cempedak Cake (CIMB Promo)
Cake
Voted One of the Best Things We Have Eaten This Year by TimeOutKL - One of our bestsellers, our Cempedak sponge cake is light and full of cempedak flavour! Real Cempedak fruit is used, the frosting is made with freshly whipped premium cream imported from Europe and Cempedak fruit with no additional sugar, and no artificial flavours, colours or preservatives.
Note: Please consume on the date of purchase
Decoration/garnishes: Toasted coconut will no longer be served with this cake in order to maintain a longer shelf life for the cake. Garnishes and decorations are extra, subject to market availability. All cakes are handmade and frosted by hand, so the final frosting style may differ from the pictures here.
Please allow 1 day's notice for this cake.
Storage/handling
As the cake is made with fresh Cempedak fruit and freshly whipped cream, kindly handle and store with care, away from direct sunlight and heat. Store in an airtight container in a chiller. As with all products made with fresh fruits and fresh cream, we cannot guarantee the shelf life beyond the day of purchase because no preservatives is used. We therefore recommend consuming it on the day it is purchased.
Packaging
Cake is packed in a standard cardboard cake box. Moisture from chiller will invariably cause the cake box to soften as it is made of cardboard. You can elect to purchase a sturdier box from our Add-Ons menu, if you wish.