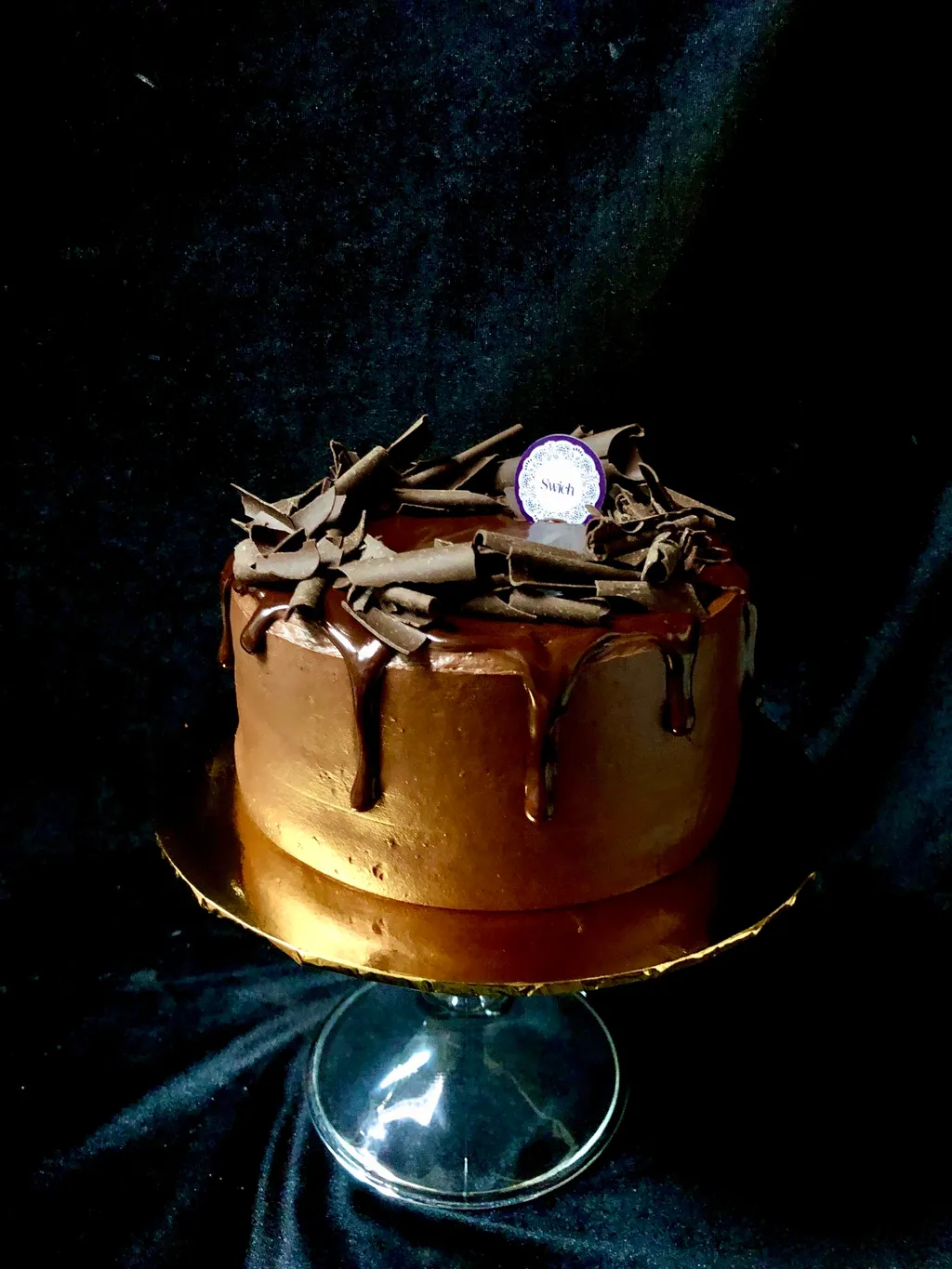 Belgian Heaven Chocolate Cake (CIMB Promo)
Cake
Belgian Heaven Chocolate Cake - our Belgian chocolate cake gets an upgrade! Layers of light and fluffy Belgian chocolate chiffon layered with silky whipped ganache and topped with more chocolate ganache and a garland of chocolate curls!
PS: We've recently upgraded the cake and added extra chocolate ganache drip to make it even more chocolatey!
Please allow 1 day's notice for this cake.
Storage/handling
Cake can be stored in an airtight container at room temperature for up to 2 days, provided it is not hot and humid. If you keep it in a chiller please remove from the chiller 30 minutes before serving.
Packaging
Cake is packed in a standard white cake cardboard box. Cake box may soften if kept in the chiller. If you prefer a sturdier box, you may elect to purchase it at our Add-Ons Menu.