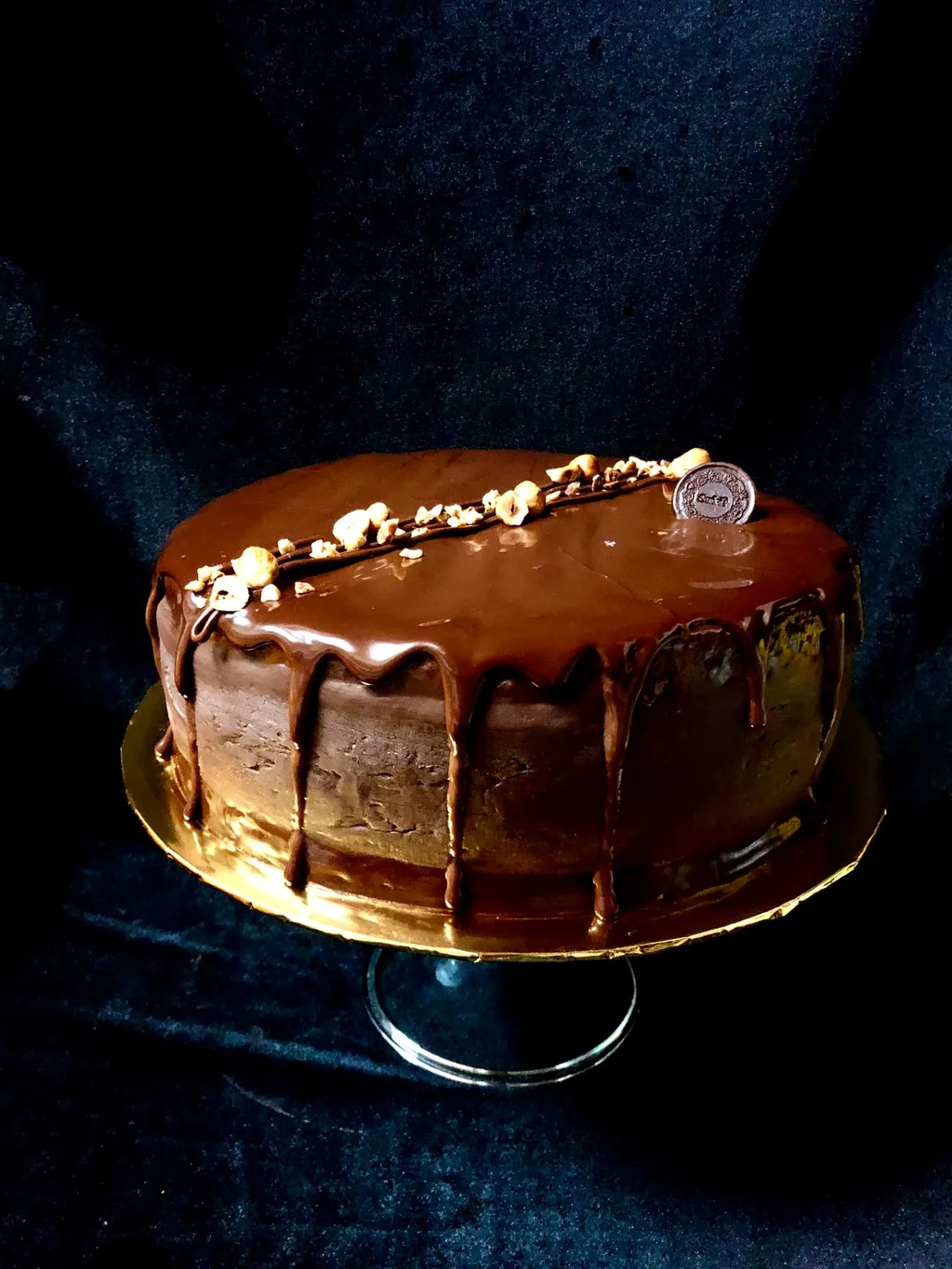 Cake
Please allow 1 days' notice notice for this cake.
No other hazelnut chocolate product in the world can claim the same iconic status as the Nutella. Here we've paired our spongy Valrhona cake with a generous coat of Nutella ganache and oven grilled bananas just lightly caramelised to add moistness and an unmistakable creaminess to the light chocolate cake. Let's spread some sweet nutty Nutella happiness around!
Storage/handling
Cake can be stored in an airtight container In the chiller for up to 2 days. Please remove from the chiller 30 minutes before serving.
Packaging
Cake is packed in a standard white cake cardboard box. Cake box may soften if kept in the chiller. If you prefer a sturdier box, you may elect to purchase it at our Add-Ons Menu.